Deducción de los gastos de oficina en casa / [Spanish] Home Office Deductions
Date: 03-10-2023 at 3PM (CT)
Como propietario de un negocio, es común que partes de su hogar funcionen con sus operaciones comerciales. Si este es su caso, la deducción de la oficina en el hogar permite a los contribuyentes calificados deducir ciertos gastos del hogar cuando declaran impuestos. Pero, ¿cómo funciona esto? ¿Cuáles son los límites de lo que puedo deducir como gasto comercial? Si tiene estas preguntas, únase a Community CPA hoy en un seminario web para averiguar qué se puede deducir y cómo puede deducirlo.
Register for Deducción de los gastos de oficina en casa / [Spanish] Home Office Deductions
¿Su tipo de entidad se ajusta a la etapa de su negocio?
Does your entity type fit the stage of your business?
Employees Vs Contractors – Know the Difference
How do I move my business to the cloud?
Depreciation Explained – What Is Depreciation, and How Does it Work?
Employment & Payroll Tax Audits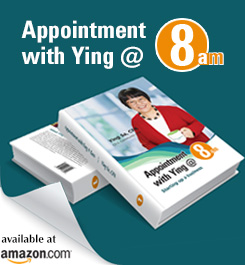 Appointment with Ying @ 8am: Starting Up a Business
Appointment with Ying @ 8am is an easy-to-read, story-driven business manual designed which offers readers who are new to business a merciful way to view themselves: as business immigrants. When moving to a new country, it takes time to learn the host country's language. When starting a business, the language barrier can compound simple confusion into fear and even immobility. The author, Ying Sa, is a CPA who learned how to do business while acclimating as an immigrant to the United States.

Buy It On AmazonListen On AudibleEscuchar en Audible